Exhibition
Various exhibitions held in Japan and overseas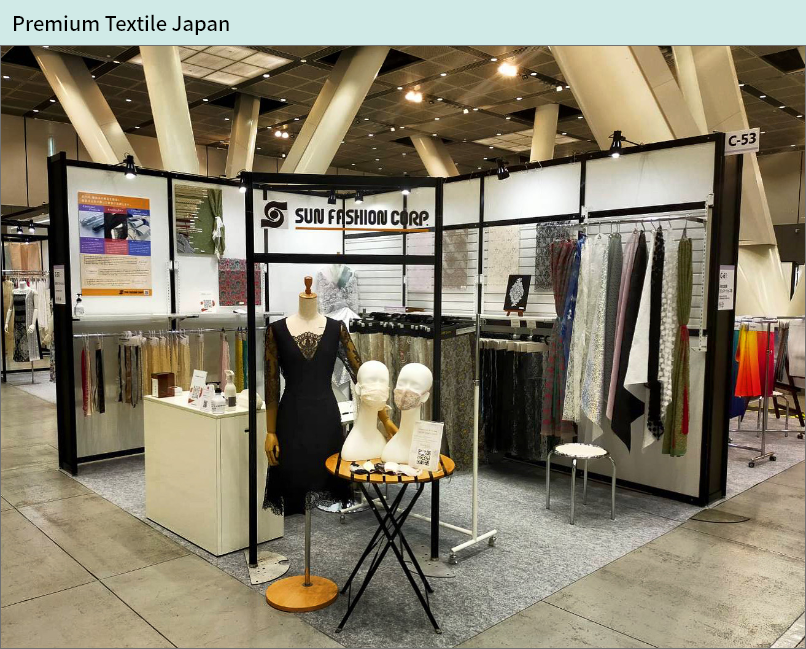 We exhibited at the Premium Textile Japan 2022 S/S Exhibition held at the Tokyo International Forum on May 25-26, 2021. We would like to express our gratitude to everyone who visited our booth despite the emergency declaration by the Tokyo Metropolitan Government. This time, in addition to introducing Leavers Lace's standard and bespoke patterns, we also exhibited "sustainable" products with "stories" in mind.
We will continue to work hard to develop and provide attractive fashion products.
[Exhibited items]
Leavers Lace, Organic Cotton: Ribbons, Tapes, Cords, Laces, Recycled Polyester: Satin, Cords, Sustainable Embroidery, Handmade Japanese Paper x Chirimen, Antique Lace Homage, Hologram-Foil-Processed Fabrics, Garment accessories (Web Product Catalog), etc.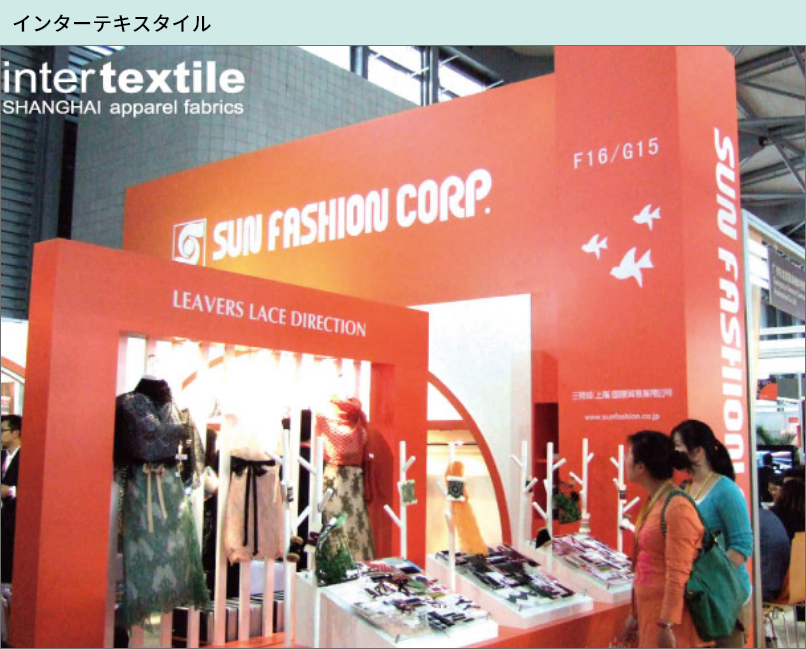 We exhibited for the sixth time at the 17th Intertextile Shanghai Apparel Fabrics, the largest apparel trade show in Asia, held at the Shanghai New International Expo Centre from October 18 to 21, 2011. The exhibition has expanded in size every year, and this time a total of 13 halls (150,000 square meters) were occupied by 3020 exhibitors (2472 exhibitors in the previous show). Of these, 2,100 were local Chinese companies and 920 were from overseas. The booth design centering on Leavers Lace was our first attempt, but it was well received by buyers from all over the world, and we thank you very much for your visit.
[Exhibited items]
Leavers Lace, Ribbons, Tapes, Braids, etc.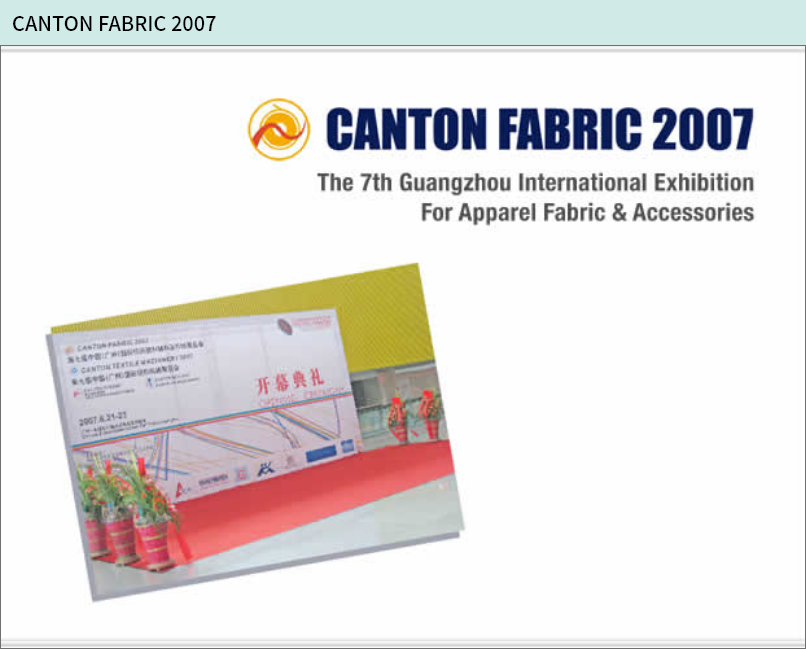 We exhibited at CANTON FABRIC 2007 held at China Export Commodities Fair Pazhou Exhibition Hall from June 21st to 23rd. It was our first time to exhibit in the Guangzhou area, which is the core of manufacturing in China, and we are very grateful for the many visitors to our booth.
[Exhibited items]
MOBILON® items, Garment Accessories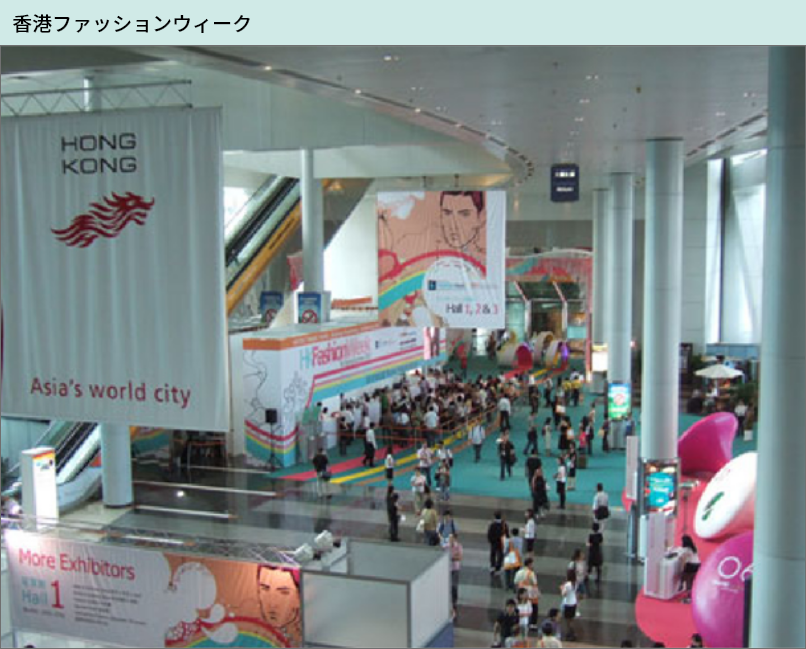 Hong Kong Fashion Week Spring/Summer 2007 was held at the Hong Kong Convention and Exhibition Center from July 11 to 14, 2006, with 1,127 companies from 31 countries and regions participating. The number of participating companies greatly exceeded the 904 companies in the previous show. We are very grateful to the many companies that visited our booth during the four-day event, which was held despite the bad weather conditions caused by the approaching typhoon and winds.
[Exhibited items]
MOBILON® items, Garment Accessories